jonesjournal.org > newsletters > e-Mailer for 10/2020 * [versión en Español]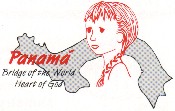 Dear Friends,

Greetings in Jesus!

Let me open with good news to report from Panama: men and women both can leave home during the day (except Sundays); curfew is 11pm-5am; certain businesses are allowed to open with limited access; international travel should reopen mid-October. Please continue to pray with us for wisdom deciding when to return… hopefully as soon as it as possible!

Fundraising progress report update:
* WAS: $2,000; NOW: $332 in new monthly support still needed.
* WAS: $27,000; NOW: $0 cash budget lacking—PTL! Thanks to your faithfulness and generosity! Now we are "saving up" toward the $50,000 Ngobe camp infrastructure project.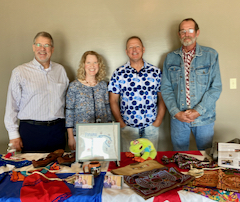 Helping us get closer to that gradually shrinking goal are many churches and individuals we have had the pleasure to minister with and to meet. One shining church example is First Assembly of God in Clinton MO. Pastor Gary Kraft graciously scheduled us for a service after we simply dropped in on him unannounced. The reason he was willing to meet: he said his heart was already in Panamá! Several years ago he led two different construction teams building tabernacle church structures as part of the Panamá 100 Churches Project with former Panamá colleague Larryon Truman. Pictured with Pastor Gary at our display table is Vern, a church member who was part of both construction teams.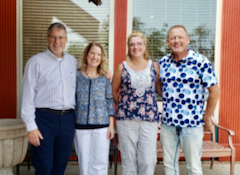 Big thanks to Pastor Gary and Ann for the great fellowship we enjoyed after the services, for the church's prayer and financial support, and for being a vibrant example of an active community church during these challenging times!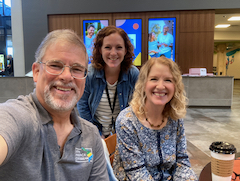 An example of the many terrific individuals we have gotten to meet is Sabrina Braswell, Missions Director at James River Church, Springfield MO. She welcomed us to share our missions update with her over a cup of coffee in the church's ample and attractive lobby. We also talked about possible future team visits from the church to Panamá.

Since both of these examples include mention of US teams, if you are interested in considering bringing a ministry or construction team to Panama, I invite you to take a look at our updated TEAMS page.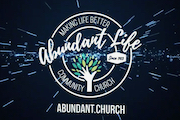 In closing, we once again thank tremendous ministry partners Abundant Life Community Church, with Pastor Roy Rhodes and his faithful team, along with Convoy of Hope, for donating much needed food and supplies for the Ngobe Indian annual outreach. We are organizing with Director Walquiria Valdés in Panamá for the distribution, likely before Christmas this year, even though the large scale in-person gathering scheduled for February 2021 will be postponed.

The reason I am mentioning all this here is that there is room in the container for additional donations. Some of you have offered to send items for ministry use in Panamá, but the sticky point was always the high cost of shipping and receiving. Here those costs are greatly reduced.

Suggested items are: gently used clothes (for men, women & children), used/new musical instruments for Fine Arts, puppets, tents for the Indian families, children's ministry curriculum (in Spanish is preferable), and children's Bibles in Spanish.

Deadline for delivery to Convoy of Hope warehouse in Springfield MO is October 15, 2020. If you are interested, please contact me ASAP.

When faced with an unbeatable opponent, let us take courage from the words of Hezekiah [with my comments added]:

"Be strong and courageous. Do not be afraid or dismayed before the king of Assyria and all the horde that is with him [and all the turmoil, anxiety, sickness and fear surrounding us], for there are more with us than with him. With him is an arm of flesh, but with us is the LORD our God, to help us and to fight our battles." And the people took confidence from the words of Hezekiah king of Judah.


2 Chronicles 32:7-8 (ESV)



Blessings!

Kirk_Antonio & Yvonne



P.S. If you prefer not to receive these e-Mailers, or happen to receive a duplicate, simply reply "remove" or "dup" and we will take care of it.




HOME | NEWSLETTER | MEDIA | PANAMA | FAMILY | PERSONAL | TEAMS | CONTACT US | EMAIL US