OUR FAMILY

Please, just one more thing: Bless my family; keep Your eye on them always. You've already as much as said that You would, Master God! Oh, may your blessing be on my family permanently!
2Sam. 7:29, The Message
Please allow us to introduce you to our family:
YVONNE
The one and only love of my life. After being High School and College sweethearts, we married in 1984. Her ministerial calling is to be a missionary, using her talent and training in music, along with her love for children and her passion to reach the lost.

Yvonne is an accomplished musician in both performance (soprano) and instruction (voice and piano). She has recorded an album titled Through His Eyes that we invite you to listen to. Contact us if you are interested.



CHLOE

born 5-15-90 in Glendora, CA.

ANTHONY

born 10-29-92 in Panamá City, PANAMA

CELINA

born 7-6-94 in Panamá City, PANAMA.

GRACIE

born 9-19-98 in Panamá City, PANAMA.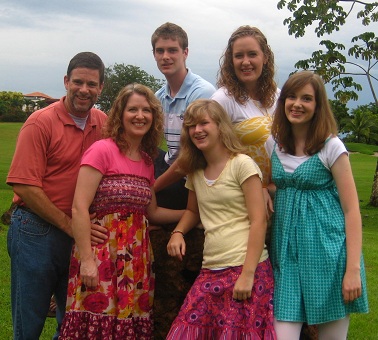 ---
---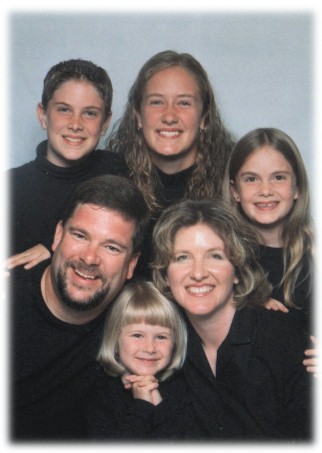 Here's our Christmas 2002 family portrait.
---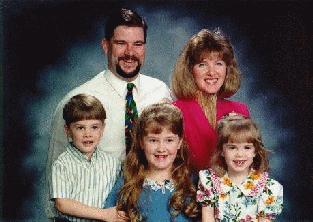 Here's our 1997 family portrait.
---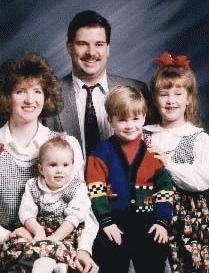 Christmas 1995. It was great to be back with family and friends after four years on the field.
---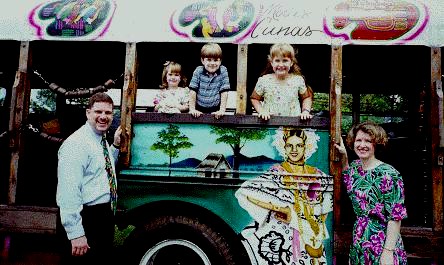 We thought this would be a great prayer card or business card photo--until we were told that we were posing in the "Beer Bus"!!! That's one of the buses that drive around town on Sunday afternoon giving tours and brews.
---
Aren't they just too cute playing in the sand box ?
Here's our three little clowns right before the family ministered at a Christian school chapel.
One of the benefits of missionary itineration is the occasional sightseeing stop we make on the way to minister somewhere else. We all thoroughly enjoyed the pier at Santa Barbara.
---
Old Prayer Card Pictures
---