jonesjournal.org > newsletters > e-Mailer for 9/2020 * [versión en Español]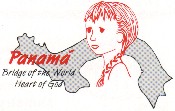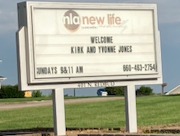 Dear Friends,

Greetings in Jesus!

Last month we experienced a first ever in our missionary travels: our name on the marquee ;-D ! Thanks for the warm welcome, Pastor Justin & Brook Fasnacht and Church family at New Life Concordia MO, and for the sweet time after church with your three terrific kids! We will get to visit the mother church of New Life in Oak Grove next month with Pastor Todd Blansit.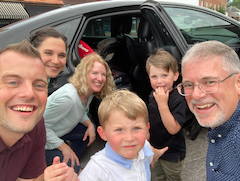 ¡It was great to be able to minister once again in the language of heaven—Español! Pastor Mario Arguedas leads a dynamic congregation in Southgate CA that is so committed to their Lord Jesus and His Church that it's hard to keep them away! May God spread that same fervor and faith around the world! Bendiciones hermanos!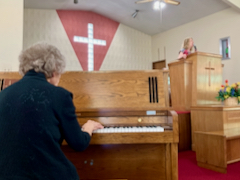 In last month's edition I mentioned "drop-in visits" along the way of our travels. One such surprise meeting was with Pastor James Davis at Glad Tidings Church in St. Louis as he was out mowing the church lawn in 90+ degree heat! He graciously scheduled us for a service on the spot; so we got to share with his wonderful congregation recently. Sister Loudean spontaneously accompanied Yvonne as if they had ministered together for years! As Pastor James said when we first met, there was a witness of the Spirit between us and these dear saints!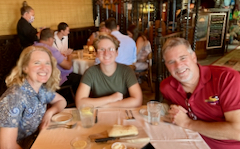 We helped Gracie move to Vero Beach Florida for her half-year internship, which will complete her music therapy preparation. And we celebrated her birthday a little early.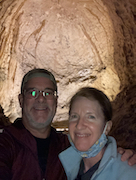 On our road trip from California to Missouri we visited the Carlsbad Caverns, which are amazing! We plan to base in Springfield until we return to Panamá. If Panamá's re-opening schedule holds, and our remaining budget comes in, that might be the end of October! Please pray for the Puzzle Master to put all the pieces together. We can't, but He can.

Fundraising progress report update:
* WAS: $2,000; NOW: $389 in new monthly support still needed.
* WAS: $27,000; NOW: $0 cash budget lacking—PTL! Thanks to your faithfulness and generosity! Now we are "saving up" toward the $50,000 Ngobe camp infrastructure project.


"Softer. Smoother. Calmer. Quieter."
During these 40 days to fast, pray and especially to listen, God dropped those four words in my heart. To mold me to have: more patience—less irritation; more Presence—less pressure; more effectiveness—less efficiency; more trust—less worry.

Like Elijah "quarantined" in the cave, emotionally worn out from the struggle, God likely does not come to us in a rock-crumbling wind, or an earth-shaking quake, or a forest-clearing fire; rather He comes to us in the sound of a low whisper. I'm trying to listen to Him better (see 1 Kings 19:9-18).

Blessings!

Kirk_Antonio & Yvonne



P.S. If you prefer not to receive these e-Mailers, or happen to receive a duplicate, simply reply "remove" or "dup" and we will take care of it.




HOME | NEWSLETTER | MEDIA | PANAMA | FAMILY | PERSONAL | TEAMS | CONTACT US | EMAIL US