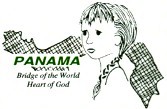 jonesjournal.org > newsletters > e-Mailer for 7/07
Dear Friends,
Greetings in Jesus! If you'd like to read past issues, click on Newsletters. This monthly e-Mailer includes updates on ministry, family, praise and prayer.
Happy Independence Day, U.S. of A.! If you don't want to wait for the mailman to deliver it, our print newsletter for July is now online.
In early June we held our KidsQuest Crusade in Ocú, province of Herrera. Our host Pastor, Rev. David Cruz, has been serving this small, rural village for over 20 years. It's nestled in the flatlands of the middle of Panamá, about an hour off the Interamerican highway.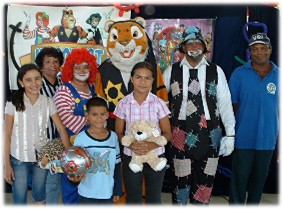 We made a couple adjustments: Carolina Canto became our girl clown, Ling, and I did the Gospel Illusions. On Saturday we held the first two crusade services back to back since many children had traveled from far away and wouldn't be able to return for the previously scheduled afternoon session. There were 46 kids from area churches and 81 new visitors! On Sunday there were 59 regulars and 110 new visitors for a total two-day attendance of 286. You can see many of them in this month's photo album.
Here you see the visitor campaign winners along with our team. What touched me the most of this crusade was Pastor Cruz tenderly leading the dozens of new young believers in the sinner's prayer at the close Sunday morning. You can see that scene and more on our Media page in the video report narrated by Gracie.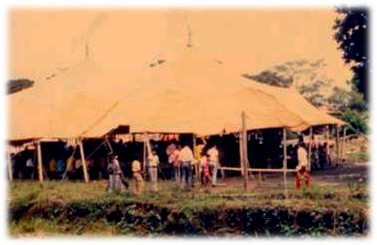 Happy 40th Birthday, Assemblies of God Panamá!
The AG in Panamá had their formal beginning the 13th of June, 1967, with missionaries David and Doris Godwin, and Evangelist Richard Jefferys, in a big red and white tent located in Vista Hermosa, Panamá City, which soon had 700 people in attendance. More than 150 believers were baptized with the Holy Spirit.
Since those exciting beginnings, the AG in Panamá has grown to:
1800+ credentialed ministers
800+ congregations
80,000+ total membership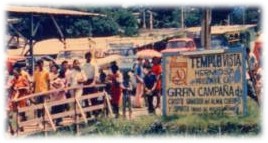 28 primary & 3 secondary LACC schools
Hosanna Christian University
13 Teen Challenge centers
5 radio stations
1 TV station
5 family campgrounds
Join us in proclaming our national slogan: ¡Panamá Para Cristo! Panamá For Jesus! (taken from 40th Anniversary Historical Review; available on our website in English & Español)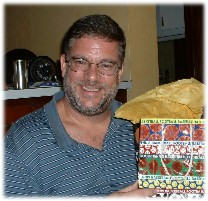 The best part of Father's Day for me was the homemade card my four blessings gave me. Thanks kids!
Chloe is keeping extremely busy this, her last, summer at home before college. This past week she translated for a team of Christian surfers ministering in Santa Catalina. It was a lot of relationship-evangelism, with evening church services and a little surfing thrown in.
We ask you to pray for Chloe 28 July - 6 August when she'll go with Crossfire youth group on a missions trip to Peru. Part of the trip includes hosting a medical clinic, plus outreach to children. This is a great opportunity for Chloe to clarify her desire to study nursing.
Even though we named our one and only son "Kirk Anthony" after his Dad, his friends have dubbed him "Tony." So, why fight it? From now on you'll read about him as "Tony." He and Chloe ministered as counselors at the Big Kids retreat (for Gracie's age--she totally loved it!) with the theme "Got God?"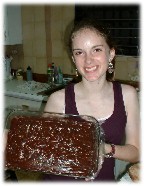 Celina turns the big thirTEEN this month. Having a summertime birthday is a real bummer, especially since all of her friends leave town for the summer. So she invited them for an overniter just after the school year ended where they watched movies and YouTube all night. She even made her own birthday cake!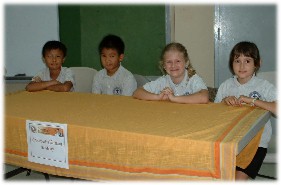 Gracie was on the "Battle of the Books" team from school. They had to read 17 books, remember details from them, and memorize the title and the author to answer the questions. Her favorite of the books was Be A Perfect Person in Just Three Days by Stephen Manes.
Let me introduce you to one of our Panamanian friends, Jacinto "Tito" Wong.
We've known Tito and his family since the first day I drove our Speed-the-Light Nissan Pathfinder into Panamá. In fact, I slept at his house the first few days before Yvonne (7 months pregnant with Anthony) and Chloe flew in from language school in Costa Rica.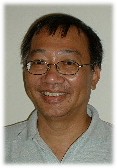 His kids have come to our kids' birthday parties, and vice versa. His daughter and Chloe were in the same small group. Anthony and his son are classmates and good friends.
Tito has worked in the President's office, and as chief of Security for the Canal, among other things. Along with our lawyer (see last newsletter) we owe him a huge thanks for helping clear up the problem at Immigration. Thanks, Tito!
We also owe a huge debt of gratitude, which we are paying off in these monthly e-Mailer installments (;-D), to all of you who have given sacrificially and prayed fervently for our ministry. Thanks to you we can report on children being reached for Jesus here in Panamá. Also thanks to you our financial situation is looking up little by little each month.
That's especially good news as we are looking toward our next itineration July '08 - July '09 where we will get to report face-to-face on what God has done, and raise support back up that has decayed.
I'm pleased to announce here for the first time that you can request to schedule itineration services using the form that's now on our website.

Go to www.jonesjournal.org and click on "Itineration." Mucho thanks to my brother, Tim, for helping set it up and for hosting our website. I wholeheartedly invite you to visit his website at: www.acceleratecomputertraining.com.
I know I usually quote Scripture here, but I heard a couple great Missions quotes this week I wanted to share:
* A missionary from Venezuela living in a sensitive country related what his close Muslim friend told him: I don't believe your Gospel is true. Why are you here all alone? If what you say about Jesus and eternal life and death is really true, why aren't there more of you here?
* Robertson McQuilken in his book The Great Omission: "in a world in which nine out of every ten people is lost, three of four have never heard the way out, and one of every two cannot hear, the church sleeps on. How come? Could it be we think there must be some other way? Or perhaps we don't really care that much."
Thank you for caring!

Yours for Them,
Kirk for all
HOME | NEWSLETTER | MEDIA | PANAMA | FAMILY | PERSONAL | TEAMS | CONTACT US | EMAIL US