jonesjournal.org > newsletters > e-Mailer for 1/2021 * [versión en Español]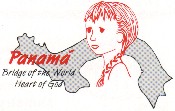 Dear Friends,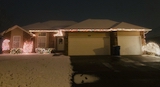 Wintry greetings in Jesus!
As promised last issue, here is our family gathering over the Christmas holidays. Masks will be gone next Christmas!
While we try to send this e-Mailer out the first of each month, please forgive the delay this issue. It is mostly due to wanting to provide you updated dates, and here they are…
Our plan to return to Panamá on 17 January has been changed on us. After a period of relaxing quarantine restrictions, cases have increased with a subsequent lockdown enforced through mid-January. It might extend beyond that date, so we will wait here in Springfield until we will have freedom of movement once back in Panamá. Tentative rescheduled date is 19 February, as conditions permit. We ask everyone to please pray with us for wisdom on timing.
In the meantime we continue pre-praying and preparing for the work we feel led by the Lord to do once back in Panama. That includes child evangelism and discipleship, teacher training, orphan mentorship, and develop children's talents and ministry gifts via fine arts. "Children Reaching Children" has been our national ministry slogan for years. We plan to continue down that path. We also enrolled in online refresher Spanish courses at CINCEL, to knock off some of the rust. ;-)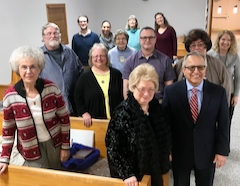 Normally in this space I would include an update on our cash and monthly support fund-raising progress. Thanks to many of you, we are fully funded to return! To God be the glory and to His people our gratitude!

So grateful that Kirk's mom, Karen Watney, and Tony's girlfriend from Panamá, Paola Padilla, celebrated the holidays with us. An additional bonus was our visit to Tony's beloved church during college, Highlandville First AG with Pastor Joe & Joy Contreras (Celina and Grace had already returned for work schedules).

Blessed is the man who remains steadfast under trial, for when he has stood the test he will receive the crown of life, which God has promised to those who love him.

James 1:12 (ESV)

Hang-in-there & keep-the-faith blessings!

Kirk & Yvonne


P.S. If you prefer not to receive these e-Mailers, or happen to receive a duplicate, simply reply "remove" or "dup" and we will take care of it.




HOME | NEWSLETTER | MEDIA | PANAMA | FAMILY | PERSONAL | TEAMS | CONTACT US | EMAIL US