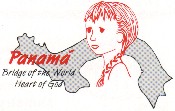 jonesjournal.org > newsletters > e-Mailer for 2/2019



Dear Friends,



Summertime greetings from dry season Panamá!

First of all, thank you to those who gave a little extra at year-end and first of this year. It helped our work account return to the black!

Thanks also to the many pastors and churches who have scheduled us for an itineration service this year. We have many open dates and would love to visit you as well. Feel free to e-mail us at kirk@jonesjournal.org, call (+1 417-595-4697) or use the Itineration Response card.

Next week we welcome good friends of Panamá, Pastor Roy Rhodes and team from Abundant Life Community Church for their annual visit to minister with the Ngobe Indian Family Conference, plus provide a much-needed dental clinic. Please pray for effective ministry in all aspects of the week-long conference for the thousands who will attend.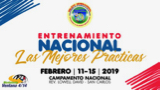 In a couple weeks Panamá hosts a nationwide 4-14 Window training, graciously sponsored by Dr. Nam Soo Kim and team from Flushing, NY. It's beautiful how God placed Panamá on Dr. Kim's heart to train the national church to prepare the children and youth to become agents of transformation for their generation. It lines up perfectly with Panamá's Assembly of God President Rev. Johny Saucedo's vision of passing the generational baton to the next generation of leaders. From our perspective, we are thrilled to wholeheartedly support our National leadership investing in the cause of "children reaching children."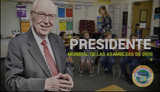 Panamá is still covered with JMJ signs everywhere; it's the Spanish acronym for World Youth Day and the Pope's visit last week. In promoting the 4-14 Window training event at the minister's meeting this week, our President Rev. Johny Saucedo said that our AG "Pope" was coming too. He was referring to our beloved President of the World AG Fellowship, Dr. George O. Wood, who will be the keynote speaker. Hope you can smile with me at his tongue-in-cheek.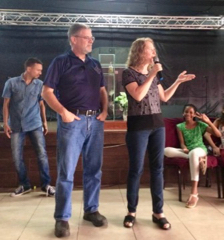 A couple weeks ago we had the privilege of addressing the youth at Templo La Felicidad (Happiness Church) with a special family we are mentoring. We learned that youth pastor Luis (pictured on the left) attended his first kids camp with us way back in the 90s.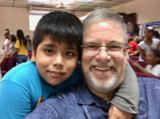 Last week I had the pleasure of sharing the message "God loves and uses children on His team" for the closing VBS service at Templo Jehová Es Mi Heredad (Jehovah Is My Inheritance Church) in Tocumen with Pastor Fernando Chavarria. Of the 150 kids, this particular little guy was one of the children who recited perfectly the theme and hand motions in review.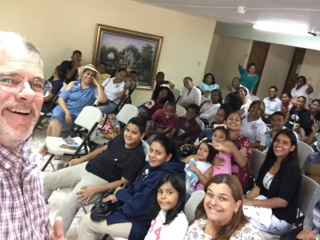 And finally, yesterday at our monthly kidsmin leaders seminar this energetic group of 40+ teachers and volunteers actively engaged in the workshop exercises following Kirk's teaching on classroom discipline. One issue raised by the teachers was cell phone distractions. So we tried to counteract that and make good use of the device instead!

One of the verses we discussed yesterday motivating our kids to good behavior is a great reminder to us all:


Be kind to one another, tenderhearted,
forgiving one another,
as God in Christ forgave you.





Ephesians 4:32 (ESV)





Kirk & Yvonne



P.S. ˇGo Rams!



P.S. If you prefer not to receive these e-Mailers, or happen to receive a duplicate, simply reply "remove" or "dup" and we will take care of it.

HOME | NEWSLETTER | MEDIA | PANAMA | FAMILY | PERSONAL | TEAMS | CONTACT US | EMAIL US