jonesjournal.org > newsletters > e-Mailer for 10/2018

Dear Friends,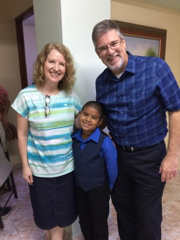 Greetings in Jesus from rainy season in Panamá.

Like heavy rain produces even heavier traffic here, you can tell when missions convention season is upon us. Many more requests from churches for a quick update video. Glad to comply! In doing so, I heard myself often refer to our national ministry slogan of "Children Reaching Children." It was gratifying this past month to see more examples of it in action.

Young Abiel Samuel Andrades was our fiery little preacher/evangelist at the monthly leaders seminar. I included his middle name on purpose. Like his namesake prophet in the Bible, Samuel sensed a call to minister to the Lord from a very young age. Hilda Mendieta, his children's church leader and mentor, told us he that while he may come from a broken family, he is faithful to the Lord, always at church, and loves telling people about Jesus through preaching and singing!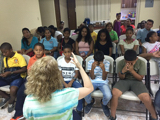 Another example, Zion Apostolic Church has been bringing their future leaders to our monthly meetings. Leaders Lexsaida & Leonor are doing a great job creating a sense of community and commitment to serve with these terrific preteens. In fact, many of them joined us the following Saturday at Metro Amigo orphanage, which leads to another reason for us to rejoice.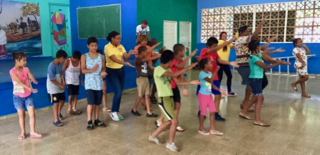 Kids from our AG churches are reaching out to kids from difficult places. Do you remember the Avila family we introduced in our e-Mailer for 8/2018 after visiting their church, Jehová Justicia Nuestra (Jehovah Our Righteousness)? Angélica Ávila organized a special activity with their children's church kids raising the funds, preparing the gift bags with fruit, and then leading the service for the kids at the orphanage. You might be able to see her in the background joining the kids in this song imitating an alligator. Antonia, another faithful leader, shared the Word. And my favorite part was the small group interaction with these kids from very different backgrounds mingling, talking and praying together.

Two other church leaders also joined to observe and consider further involvement. From this introduction we are believing for many more mentors to befriend, share Jesus, and love on the kids at Metro Amigo on a regular basis as part of the Amigo Mentor Panamá program.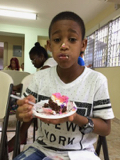 This month we also celebrated birthdays for two of our faithful volunteer leaders. Fanny serves as director and Carolina is a key teacher. I was busy serving the cake, so please forgive me for not capturing images of them. I couldn't help but notice this little guy really got into his cake!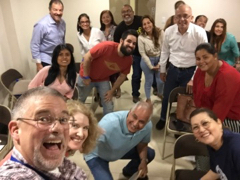 The last example of kids reaching kids I'd like to share was at Casa de Oración Cristiana (Christian House of Prayer) church missions conference where I was asked to do a workshop on mobilizing children towards world missions. While it was adults in attendance (albeit with very youthful spirits!), the purpose was to motivate children to consider God's call on their lives for missions. I can't wait to see the difference these future agents of transformation will make on their generation!

It seems hard to believe that it's only been two months since Yvonne's open heart surgery. She is recovering strength and stamina a little more each day. You can join us in praying for a slight cough. But mostly we want to give thanks to the Lord for bringing her through with almost no pain nor any complications. Praise God!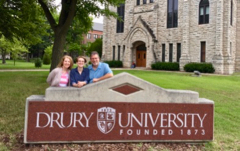 As mentioned in previous e-Mailers, we will return to the US for itineration ministry beginning May 2019. Thanks to several churches for already scheduling. If you'd like to plan a visit of any kind—church service, missions window, small group, children's church, missions committee, coffee chat or something else—please free to e-mail (kirk@jonesjournal.org) or call (+1 417-595-4697).

Our kids continue in similar life routines. Chloe works as a nurse at a hospital full-time and a clinic part-time. Tony teaches special ed. at an international school here in Panamá. Celina is researching telomeres, and occasionally serves as a TA, working on her PhD in Houston. Gracie made a change, however, just finished fall midterms after transferring to Drury U. for the Music Therapy program. We appreciate your prayers for each one.

These familiar verses jumped out to Yvonne and I in our devos last week. (Does it spark a little melody in your heart too?)


Rejoice always,
pray without ceasing,
give thanks in all circumstances;
for this is the will of God in Christ Jesus for you.


1 Thessalonians 5:16-18 (ESV)



We cannot thank you enough for your ongoing prayers and financial support. Blessings!

Kirk & Yvonne





P.S. If you prefer not to receive these e-Mailers, or happen to receive a duplicate, simply reply "remove" or "dup" and we will take care of it.

HOME | NEWSLETTER | MEDIA | PANAMA | FAMILY | PERSONAL | TEAMS | CONTACT US | EMAIL US