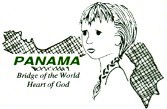 jonesjournal.org > newsletters > e-Mailer for 6/2016
Dear Friends,
Greetings from Panamá!
If you'd prefer you can read this e-Mailer online, or see past issues on "Newsletter" page at jonesjournal.org. This monthly e-Mailer includes updates on our life, ministry, praise, and prayer.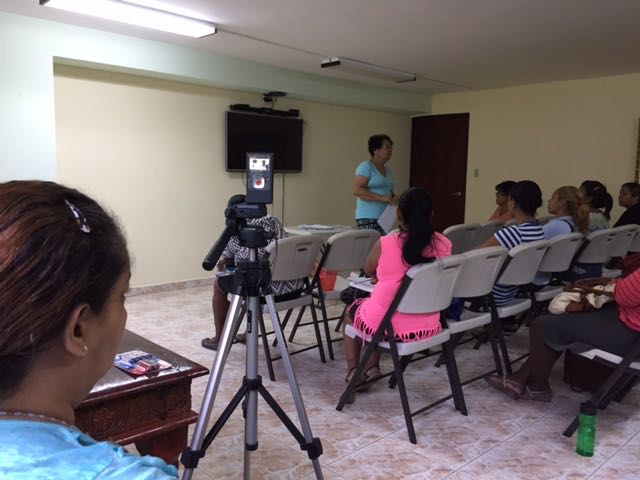 Our kids ministry leaders continue to receive innovative preparation for more effective ministry. In previous e-Mailers I had mentioned we are using video recording to expand the reach of our teaching and training sessions for kids ministry leaders. Here's an example from this weekend's seminar: recording in the morning in Panamá City (left) and playing back the teaching in the afternoon in Colón (right). Plus we upload the video later for online viewing for those who were not able to be there live. Topics were: "The Privilege of Being a Teacher" by Fanny de Quinzada, "Theology of Children Evangelism" by Adán Vergara and "How to Minister with Face Painting" by Yojaira Sarai Jiménez. Thanks to all three!
Thanks for those of you who prayed for the team of Southern California pastors who came with district missions coordinator Dan Campbell. They ministered preaching and teaching the Word powerfully at home cell groups, in church prayer services, for Bible School chapel, at a deacons leadership training, at a shelter ministry for men leaving the streets as homeless or drug addicts and even praying with a tire repair guy who helped us fix a flat on the side of the road. We trust Panamá will accompany them as they shared God's love with us.
Recently at a Christian school Yvonne & I shared a chapel message focusing on God's miraculous provision for Elijah and the widow's flour and oil that didn't run out from 1 Kings 17. We dramatized the story of making the bread each day. The fun part was the illusion where the water bowl never runs out, representing the oil that didn't run dry. The kids tried to figure out the "trick."
After hearing it, one class used it as motivation to trust God for a donation of school supplies for a poor school nearby. The teacher told us afterward that they had tried a few times before to fill their donation basket with pencils, crayons, paper, and such without much response. After hearing how God stretched the food supply after they gave God the first part of all they had left, then the children and families responded until the basket was filled to overflowing in no time!
Later this month Celina will be with us partly as vacation following graduation. She also will help lead the Calvary Palisades team of youth. They will be ministering in the Las Mañanitas Latin America Childcare school and church. Also they will be a blessing as they minister to the kids at the Metro Amigos home. Please join us in praying for a connection from God's heart through the hearts of these young people to these precious children here in Panamá.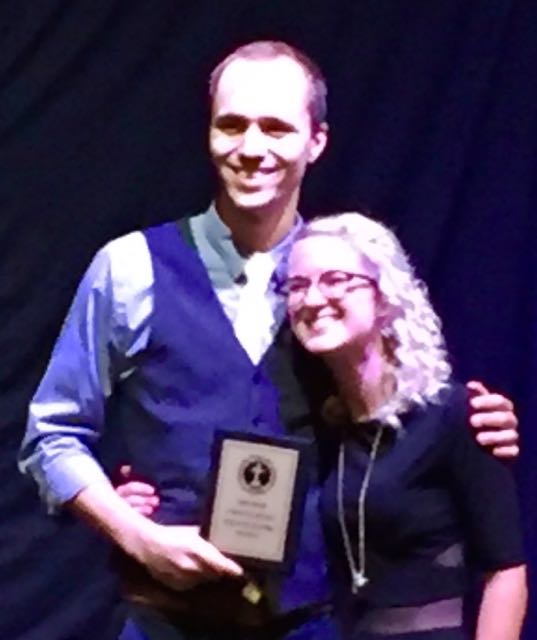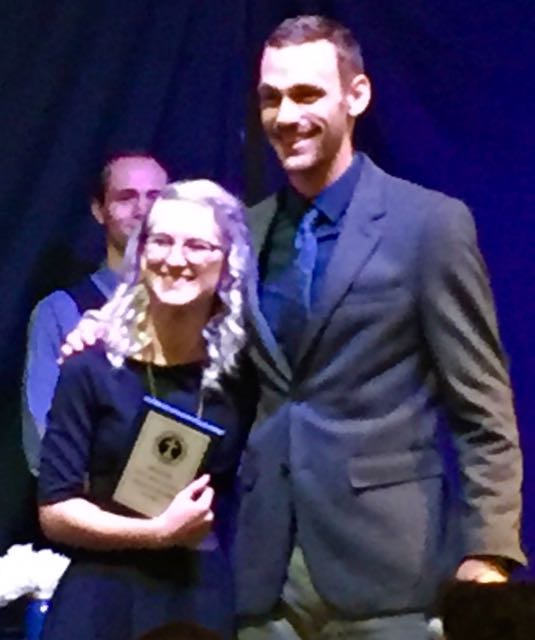 Gracie is concluding her senior year of high school. At the yearend Appreciation Banquet she received the Senior Award for Science and Fine Arts. Plus the superlative of being "the most likely to correct you if you sing the wrong lyrics."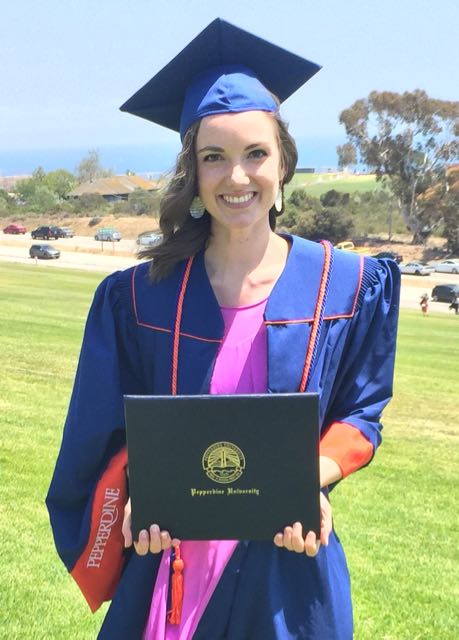 Celina received a Bachelor of Science in Biology with minor in Hispanic Studies from Seaver College of Pepperdine University with honors and was named the "Outstanding Biology Student."
Tony received a Bachelor of Arts in Education with a minor in both TESOL and Spanish from Evangel University.
We are so proud of both of our graduates, with one more to go this month!
Chloe finished working at Cox hospital with many fond farewells as she transitions to traveling nursing for a time. Before hitting the road she will return as "Chief Band-Aid" to serve as Nurse for the MK program during June.
For I know the plans I have for you, declares the Lord, plans for welfare and not for evil, to give you a future and a hope.
Jeremiah 29:11 ESV
Yours for Them,
Kirk & Yvonne
P.S. If you prefer not to receive these e-Mailers, or happen to receive a duplicate, simply reply "remove" or "dup" and we will take care of it.
HOME | NEWSLETTER | MEDIA | PANAMA | FAMILY | PERSONAL | TEAMS | CONTACT US | EMAIL US