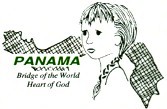 jonesjournal.org > newsletters > e-Mailer for 12/2015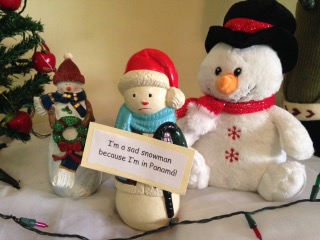 Dear Friends,
¡Tropical Christmas greetings from a sad snowman in Panamá, and the Joneses (we're happy to be here)!
If you'd prefer you can read this e-Mailer online or see past issues on "Newsletter" page at jonesjournal.org. This monthly e-Mailer includes updates on our life, ministry, praise, and prayer.
Our Holiday Issue print newsletter was mailed a couple weeks ago. If it's not there yet, it should be soon! If you would like to be added to our newsletter list, just let us know. Or if you would like to read it online right now, it's uploaded to our Newsletter page.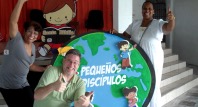 The MININFAD (AG Children's Ministries in Panamá) video report of 2015 activities is uploaded on our Media page. We invite you to take a look!
Next year, in addition to ongoing foster-adoption awareness, mentoring orphans, children evangelism and teacher training ministry, we welcome several teams to minister here in Panamá:
January: Abundant Life Christian Center, Alton IL, with Pastor Roy Rhodes ministering at the annual Ngobe Family Conference.
March: Southern California district pastors taste-and-see trip, with Dan Campbell.
April: Project Compassion medical clinic.
June: Pacific Palisades high schoolers, with Celina helping coordinate.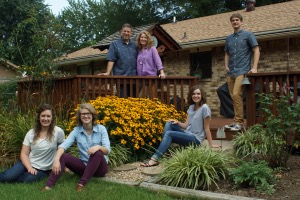 Before jumping into 2016, however, we are so grateful to have all four Jones kids here with us in Panamá! It's been a few years, and I know they will enjoy a warm Christmas season for a change. Since our Christmas decorations are usually stored in a hot, damp, dark place, when our kids smell mold and mildew, they think of Christmas.
From our family to yours, we wish you the Best Christmas ever and a wonderful start to the New Year! Thank you to so many of you for your prayers, financial support, and encouragement this past year. May God multiply His blessings on your life.
"The Holy Spirit will come upon you, and the power of the Most High will overshadow you; therefore the child to be born will be called holy— the Son of God...
"For nothing will be impossible with God."
And Mary said, "Behold, I am the servant of the Lord; let it be to me according to your word."
(Luke 1:35, 37-38 ESV)
Yours for Them,
Kirk & Yvonne
P.S. If you prefer not to receive these e-Mailers, or happen to receive a duplicate, simply reply "remove" or "dup" and we will take care of it.
HOME | NEWSLETTER | MEDIA | PANAMA | FAMILY | PERSONAL | TEAMS | CONTACT US | EMAIL US