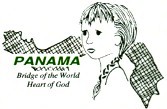 jonesjournal.org > newsletters > e-Mailer for 10/09
Dear Friends,
Greetings in Jesus!
If you'd like to read past issues, see Newsletters. This monthly e-Mailer includes updates on ministry, family, praise and prayer.
Thank you for supporting us and praying for us. What you read here is a result of your investment in the Kingdom on our behalf.
If you're not on our support team, we would certainly appreciate your prayerful consideration, even if it might not come until 2010. The Itineration page of our website has transitioned into the Promotional Materials page. We invite you take a look and
listen.
The first week in country, at our Children's Ministries Leaders Seminar last month, my team kindly welcomed me back with a little party complete with a cake decorated kids ministry style.
Yesterday it was my pleasure to share with our leaders the truth that God's image is in each of the little children we meet. In addition, we taught on a variety of techniques to make Bible stories and Bible memorization more interesting and impacting. As we do each month, we prayed for each other and the children in our communities. Thanks for joining with us in that prayer.
Upcoming KidsQuest Crusades will be in Chiriquí November 21-22 and in Santiago December 5. Our Zone Reps have continued working on behalf of children in their geographic area. So during this time of planning please be in prayer with us and them: Edilma de Villarreal in Chiriqui and Rigoberto Mitchell in Santiago.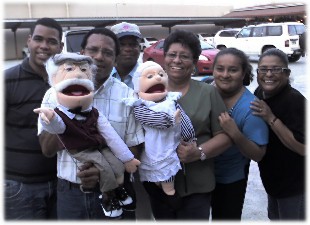 With smiles all around, "Grandma" and "Grandpa" puppets were also warmly welcomed to the team here in Panamá. They weathered the trip in our small shipment just fine. Thanks so much to Pastor Earl Coley and Grace AG church in Westchester, CA.
This week we welcome the team of ten "newbies" from River of Life AG in Hood River, OR with Pastor Terry Abbott. It's an honor for me that they would make their first missions trip to Panamá. We will be ministering in new church plants and distributing the Book of Life in schools. Thanks for praying for effective ministry, safe travel and good health.
Our beloved watchdog Rookie is more at home here than we are--he's completely unpacked. We aren't yet…

Yvonne has got the kitchen unpacked and set up and working great, all except our new stove. It looks great, as you can see. It has the gas tanks ready to go. It just needs to be hooked up. Big "Thanks!" to the wonderful WMs from the South San Joaquin section for helping us buy it! Can you please pray with us that the tech guy will finally come and hook it up!
Thanks for those who prayed for our moving day a couple weeks ago--it didn't rain on us! The rain has been pouring down the past few days, so that was a big blessing. Our house is great, in the perfect location for us, and with terrific Christian landlords we couldn't be happier. Sure, there's still a few little things to fix and set up, but we now have a/c, internet and phone. We're on our way to being good to go.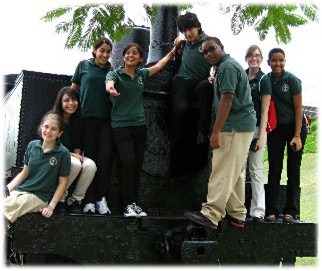 Chloe is excited about what she's learning in her Cox College of Nursing program. Last week she learned how to change wound dressings. Her rotation this semester is on the Med-Surg floor. That's for patients who have just come out of surgery. She also recently learned all the sites on the body for giving intramuscular shots--any volunteers for her to practice? She will be part of giving free flu shots around Springfield on behalf of Cox College.
Anthony is playing killer defense and bringing down major rebounds for Crossroads Christian Academy's sub-18 team. In Latin America age categories are used more than grade level in school. They won their last game by one point coming from behind for the first three and a half quarters!
Celina visited the Panamá Canal, shown here with some of her classmates on a train that used to pull big ships through the locks. She's also been practicing with the dance team for the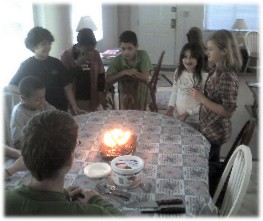 Christmas Cantata along with Anthony and Gracie.
Gracie is playing on the sub-12 basketball team at CCA. She's playing point guard. They've won about half of their games. Best of all they are making improvements each week. Last month she turned 11, celebrating with pizza, bowling, cake and friends.
Reading about Hezekiah inspired me this past month. May his example motivate us to not "lose heart in well-doing, for in due season we shall reap," if we hang in there.
Hezekiah carried out this work and kept it up everywhere in Judah.
He was the very best--good, right, and true before his GOD.
Everything he took up, whether it had to do with worship in God's Temple or the carrying out of God's Law and Commandments,
he did well in a spirit of prayerful worship.
He was a great success.
2 Chronicles 31.20-21, The Message
Yours for Them,
Kirk for all
P.S. This should be the last change for a while to our contact information. It's all on the contact page. We have a new house phone that was installed when Internet was also connected.
HOME | NEWSLETTER | MEDIA | PANAMA | FAMILY | PERSONAL | TEAMS | CONTACT US | EMAIL US