Jones Journal Monthly e-Mailer for November 2002

Dear Friends,
Greetings in Jesus! If you'd like to read this e-Mailer, or see a past issue with photos, click on "Ministry" at www.jonesjournal.org.
The purpose of this monthly e-mail is to share updates on ministry, family, praise and prayer. And to see how many times we can do the "home stretch." I know we announced it starting in July. Being extended till December we get a second "last lap" to finish deputation fundraising.
I told another missionary that we were down to about $700 lacking at the time, and he said "that's still a lot." I replied "I'm jumping-up-and-down happy that we're finally into three digits!"
Yesterday morning Yvonne and I knelt praying and seeking God's guidance on a big financial decision. If we had heard wrong from Him, it could cost us, but we felt we had to take the "risk of faith."
Not even one hour later I received a call back from a pastor in New York to whom I had sent our info pak and he said they would support us $100 per month. It was simply confirmation of God's timing and His provision. That pledge lowered our "magic number" to $571!
If you're wondering how we could have dropped so much since last e-Mailer let me first say thanks for reading and remembering so well. What's happened is we reduced our budget several hundred dollars by correcting a math error and changing our choice of schools. Don't worry, all the kids will still attend fine schools.
The resulting new budget #s are:
Pledges: $9272
Current: $8701
Needed: *** $ 571 *** per month

Cash: $46,401
Current: $42,851
Needed: * $ 3550 *
To date, we've held 134 services and had 74 appointments with pastors. Currently we have 147 supporters providing the above pledged total.
Our last and final deputation deadline is 12/27/02. We don't have all of our budget in. We don't have departure clearance from AG HQ yet. But by faith, we're going back!
Even the smallest pledge increase or new support will help reduce the $571 we lack down to $0! Thanks for your prayerful consideration.
Many churches have expressed an interest in supporting us, but not until next year. If that's your situation as well, we would be happy to wait a little while. Please just give us an idea of your future plans.
You know, I am so looking forward to sending reports of what God is doing through the investment you and others have made in our ministry instead of appealing for support! Hasten the day, Lord!
We were blessed out of our socks at Calvary Temple, Concord. Among many things that our good friend Children's Pastor Phil Popineau did for us was when he handed me a sampling of the kids' prayer charts. Many children prayed for each of us about a minute a day for 1 month! It totaled 199 minutes from just 5 kids' charts. Amazing--and a great idea for children's missions involvement.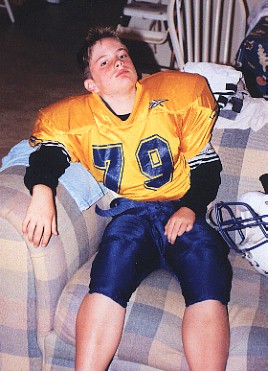 At her public school, Chloe saw a boy with a necklace that showed Jesus still dead on the cross. She told him Jesus is alive. He didn't believe her and called her a liar. She said again Jesus is resurrected and is alive and can live in your heart!
Anthony won his last football game on his 10th birthday on Saturday past. He misses it already.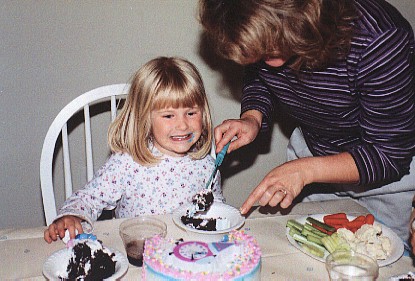 Celina won the "hog calling" contest at school. Her prize was a pack of sausages. Yvonne said, "I guess the hog did come in."
Gracie overheard us talking about how Yvonne has everything you could possibly need in her purse. Gracie was so amazed that she gave the greatest compliment she could think of: "Mom, you died on the cross!"
We missed including Gracie's birthday picture in last month's e-Mailer. Here it is!

Psalm 9:1-2
I will praise you, O LORD, with all my heart; I will tell of all your wonders.
I will be glad and rejoice in you; I will sing praise to your name, O Most High.
God bless you. Yours for Them,
Kirk for all